They are Opening for Full Services
State Bank, 319 E Hoskins St., New Boston is a Full Service Bank.

Lobby Hours: Monday thru Thursday ~ 9 am - 3 pm; Friday ~ 9 am - 5 pm
Drive Thru Hours: Monday thru Friday 8 am - 5:30 pm; Saturday 9 am - 12 pm
Phone: 903-314-5407
Ribbon Cutting Ceremony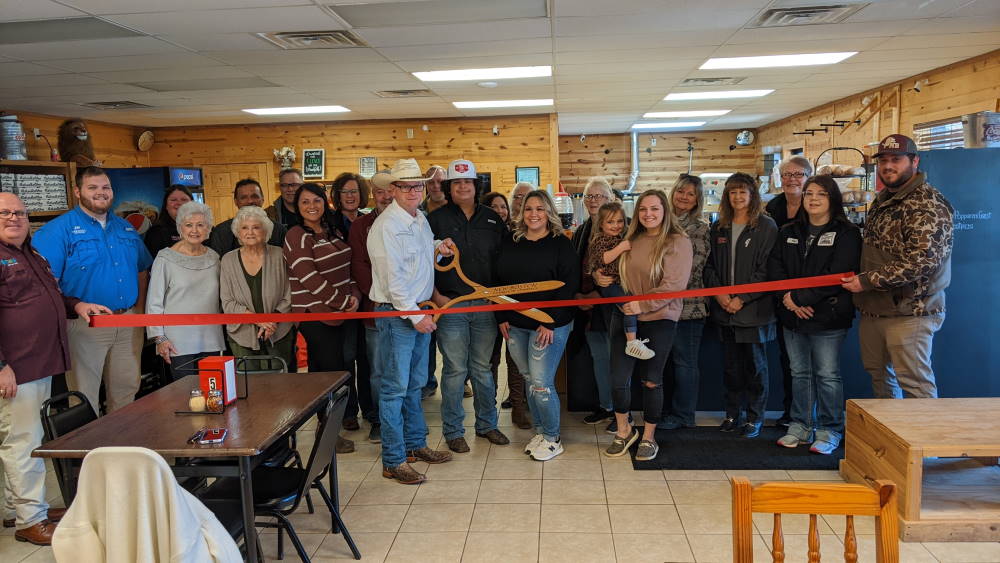 We had a great Ribbon Cutting Ceremony at Popparoni Pizzeria's new location at 402 N McCoy Blvd. Chamber members joined guests and family for this wonderful occasion. They now have Door Dash and Pizza's can be ordered on line for fast pickup too. See more Pictures Here
---
New Business Member for the New Boston Chamber of Commerce
Love's Travel Stops & Country Stores, 2980 US Hwy 82 W., New Boston, TX 75570 has joined our Chamber of Commerce!
Love's Travel Stop and Country Store's started in 1964 in Watonga Oklahoma by Tom & Judy Love. The first Travel Stop opening up in 1981 in Amarillo, Texas. With our exponential growth we are excited to be one of the Company's 600 plus locations opening up in New Boston, Texas. Upon opening we expect to provide approximately 100 opportunities of employment to the community.
The New Boston Love's Travel Stop (under construction) will operate an Arby's, Full Deli Kitchen, Showers, Family/Handicap Restroom, Laundry Facilities, and a Speedco. Keeping our Customer at the center of everything we do is the Core of who we are at Love's.
We pride ourselves in ensuring that travelers have a safe, clean and well-maintained place to stop when they see the Heart of the Highway.
Attend their Job Fair on Jan 4th and January 18 for In Person Interviews at City Hall in the Council Chambers, from 9 am till 4 pm.
Job Fair - Love's new facility in New Boston is HIRING
---

New Boston Chamber of Commerce - Business of the Week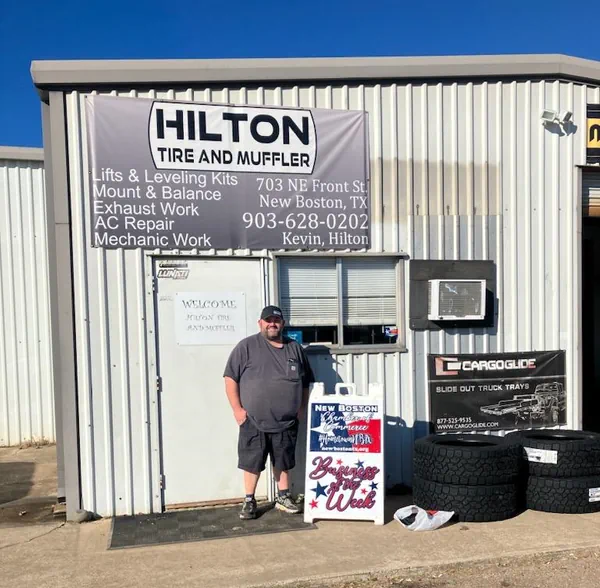 Hilton Tire & Muffler, located at 703 NE Front St, New Boston (behind Bumper to Bumper). 

They do all types of conventional automotive repair, including Lifts & Leveling Kits, Mount & Balance Tires, Exhaust Work, AC Repair and general Mechanic Work.

Owner Kevin Hilton says they can be reached at 903-628-0202