Beauty Pageant 2023 is coming together. It's a great event for our New Boston Community. We'll keep you updated as plans come together.
The Theme for this year's pageant is:
"A Night to Remember 2023"
Colors are Black, Gold and Red
Date will be April 15, 2023
Beauty Pageant 2023 Team
Our Team of Volunteers is made up of awesome people: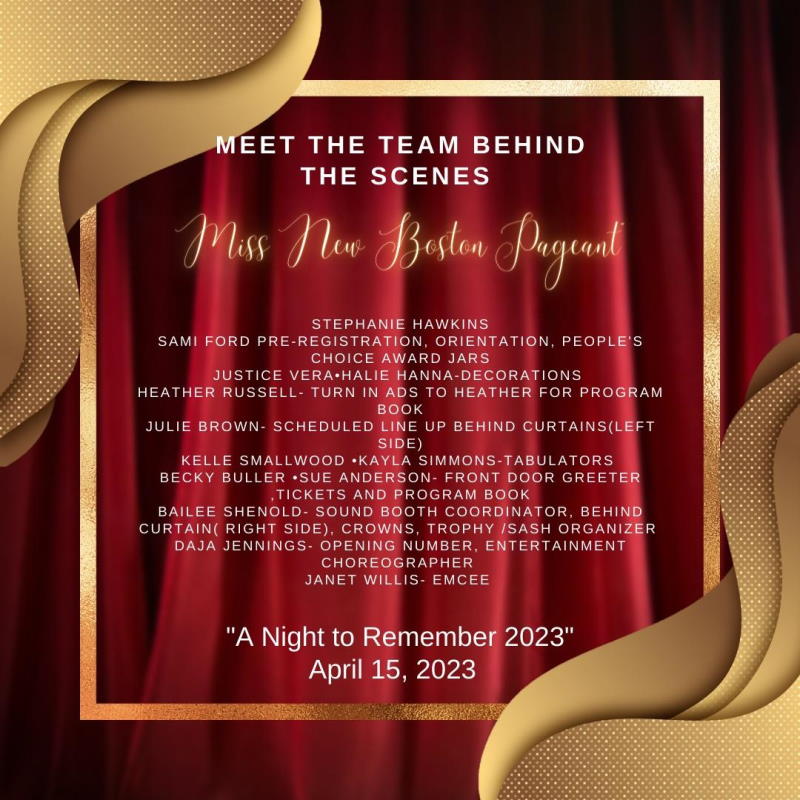 Stephanie Hawkins
Justice Vera
Sue Anderson
Kayla Simmons
Bailee Shenold
Daja Jennings
Sami Ford
Halie Hanna
Julie Brown
Kelle Smallwood
Becky Buller
Heather Russell
---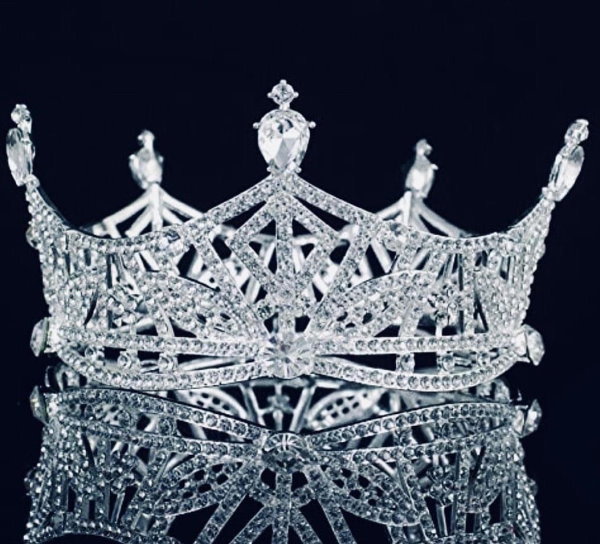 The Pageant will be held on the same day, but 2 different times. The younger contestants will be during the day. The older will be that evening. It will be held at the New Boston High School Auditorium.
Entrants age category will be based on the event date - April 15.
Daytime Group: 
Baby Miss - 0-12 months
Toddler Miss - 13 months to 23 months
Tiny Miss - 2 to 3 year olds
Petite Miss - Pre K to 1st Grade
Evening Group:
Little Miss - 2nd and 3rd Grade
Young Miss - 4th and 5th Grade
Junior Miss - 6th and 7th Grade
Teen Miss - 8th and 9th Grade
Miss New Boston - 10th - 11th and 12th Grade
---