Epperson Fireworks, 1004 S. McCoy Blvd, New Boston, TX 75570 was established in 2018 as a family owned and operated business. We provide our customers with a great selection and great prices! Supporting our local community and loving what we do is at the center of our business.
Recently our indoor location was hit by the 2022 tornado but we are still running all three of our stands located in Maud, DeKalb and Foreman. We are available for weddings, graduations and more as well! We can be reached at:

We can be reached at: 903-277-8443 - Brody or 903-573-0913 - Jeremy
Epperson RNR, LLC, 1004 S. McCoy Blvd, New Boston, TX 75570 was established in July 2020. We are a local, family owned sand and gravel company. We pride ourselves in providing our customers with fair and honest work. We provide competitive pricing for sand, gravel, fill dirt, rock and more in the ARK-LA-Tex region.

We are able to meet various needs of our customers such as material delivery, new construction, parking lots, driveways and more! Our yard is stocked with various types of gravel, crushed stone, washed rock, fill dirt, top soil, compost, mulch and more.

We can be reached at: 903-628-9137
---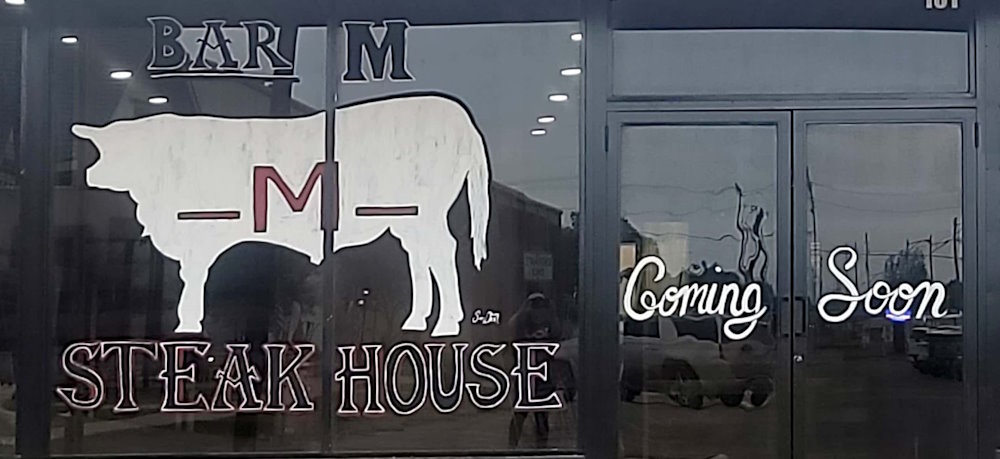 Bar M Steakhouse, 101 N Elm St, New Boston, TX 75570 is almost ready to Open..... stay tuned :)
---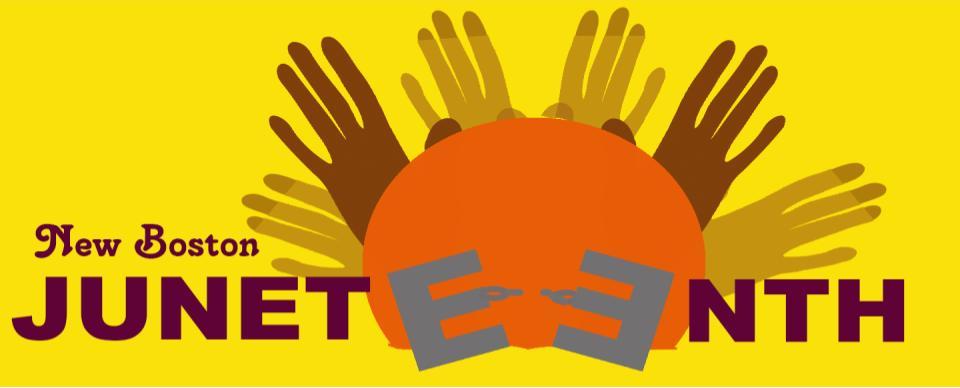 Juneteenth is a community non-profit organization. They have joined together to embrace diversity and inclusivity; foster respect, integrity, and a willingness to contribute meaningfully and charitably to societal needs; and forge lifelong enriching relationships with people of all ethnicities and nationalities.
Our mission is to bring awareness to the citizens of New Boston, and the surrounding geographical areas concerning the contributions of minority populations groups including (African Americans, Latinos, Asians, and Pacific Islanders), in the celebration of Juneteenth. The organization shall be operated as an educational /charitable outreach providing events and training to aid the citizens of New Boston to reach levels of racial maturity and sensitivity in the melting pot we call America.
Juneteenth can be reached at: juneteenthnewboston@gmail.com
---
Security Finance, 403 N McCoy Blvd, New Boston, TX 75570 specializes in providing personal installment loans in New Boston, TX. When life throws you a curveball, we will do our best to help you get back on your feet. You don't need to have a perfect credit score to secure your loan today. To start the process, click on the "Start A Loan" button above and fill out the application. A member of our team will give you a call to finish the process.

If you have any questions or would prefer to fill out the application over the phone, give our local branch a call and our team will be happy to assist you. You're also welcome to stop by and apply for a personal loan in person for fast financial solutions when you need them most!

Jesse L. Bridges had a vision: To fulfill the financial needs of people in his community and provide superior service while doing it.A former United States Navy man, Mr. Bridges returned after his service to his grandparents' farm in rural South Carolina — a place where bartering was the only form of credit that he knew. He found a job as an assistant manager with a consumer-finance company with the goals of helping out the grandmother who raised him and saving for his own college education.
After progressing through that role and discovering how much he enjoyed working with customers, Mr. Bridges decided to put his college plans on hold. Instead, he chased his dream of starting his own company. After convincing investors and borrowing money to begin his business, he opened the doors to the first Security Finance on Church Street in Spartanburg, South Carolina, in October 1955.
Security Finance now offers traditional installment loans, which have set, whole-dollar monthly payments over a defined period of time — a type of consumer-finance product that has been around for over a century. Over the years, Security Finance has expanded significantly, and many helpful products have been added to the lineup, but Mr. Bridges' original mission remains steady: Offer superior customer service from well-trained and compassionate people and be a good steward in our communities.

Their hours are: 8:30 till 5:30 Monday thru Friday. They can be reached at: 903-628-6548
---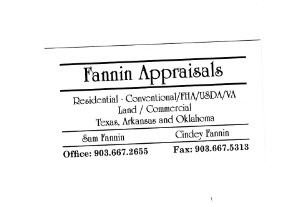 Fannin Appraisals, DeKalb Texas 75559 has joined our Chamber.
They provide residential and commercial appraisals for the lending real estate institutions.
They can be reached at: 903-667-2655
---
Bills' Trophies & Signs, 115 N Elm St, New Boston, TX 75570 has been helping businesses with signage, shirts, logos, etc. for years in the New Boston area.
They are open Tuesday thru Friday from 9 am till 4 pm.
They can be reached at: 903-628-3116
---
Vape Daddy LLC, 309 W US Hwy 82, New Boston, TX 75570 is a friendly, locally owned African-American business that offers premium vape products. 
They are typically Open from 10 am till 7 pm - Monday thru Saturday. Sunday 1 pm till 5 pm
They can be reached at: 430-455-8163
---
New Boston Service Co, 220 W US Highway 82, New Boston, TX 75570 is a Full Service Plumbing, Electrical and HVAC Contractor. They do repairs, installations, maintenance for Residential and Commercial Properties. They also do New Construction and Remodel Projects.
Formerly Jimmy Parker Service Company, New Boston Service Co. has been locally owned, licensed, and operating in New Boston and the surrounding area for 30+ years.
They have moved to their current location on Rt 82 to allow for better service flow with technicians and supplies. We offer licensed technicians for heating, cooling, plumbing, and electrical services
They can be reached at: 903-628-5079