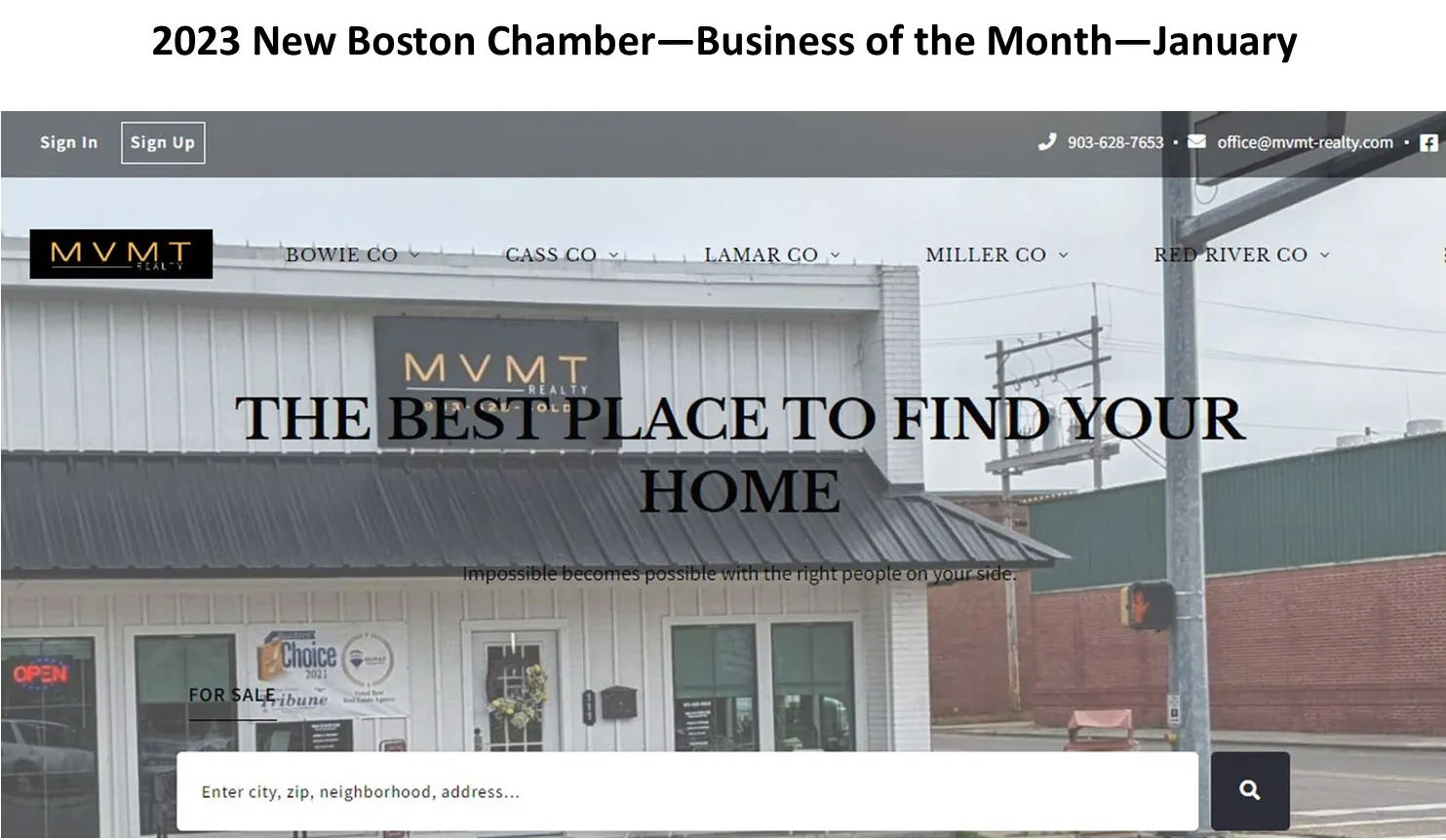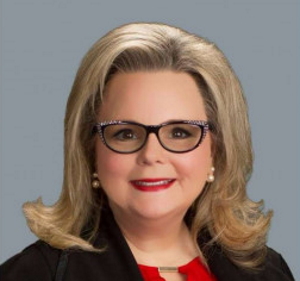 Movement Realty, 111 NE Front St., New Boston, TX is owned by Janet Willis, the Broker of Record and Realtor for Movement Realty. Janet has a long history of being a Realtor within our area. The previous Agency she was with provided good service and care for her clients, but just not quite enough to satisfy Janet's desire to be the best!
Hence, in late 2021, Janet opened up her own Movement Realty in a great location. We all know that saying: "Location, Location, Location". Well, Janet is living example of that. Her office building is right on the corner of Rt 82 and West Front Street - right in the heart of downtown - with plenty of parking.
Movement Realty has 2 local Realtor Agents working with Janet: Caleb Stephens, a local Entrepreneur himself with his Construction Company and Event Center. Ashley Kelsoe is a Realtor living in the Clarksville area so she really helps people on the western side of our county.
Janet is an active and devoted member of the community and has an ongoing commitment to see its citizens fulfill their real estate needs. She is regularly involved in important causes such as the Special Olympics and Race for the Cure, and served as President of the Texarkana Board of Realtors in 2015. She served as the MLS chairperson for 2020 and a member of the Board of Directors for the Texarkana Board of Realtors. She is also on the Board of Directors for The Rock Solid Resource
Janet has served on the Board of Directors for the New Boston Chamber of Commerce and been Chairperson for many events. Her volunteer spirit is what makes Janet so loved in our community. You can count on hearing her voice at the New Boston Beauty Pageant as the emcee. Janet has been a Business Owner in New Boston for over 39 years!!

She has been married 38 years to her wonderful husband David, and have two awesome children Catie , Hunter (Son in Law) &  Henry (My First Grandson) Kilpatrick and Ben Willis.