Chamber Banquet 2022 was a great evening in celebration of 2021 at the beautiful 415 Estates. Everyone had a great time and enjoyed seeing fellow business members and organizations all gathered together to help bring our community together. Chamber President, Tim Graham, spoke about how it's such an honor and joy to see our New Boston community coming together and growing!

Corporate Sponsor

Longtime Chamber member - State Bank - honored our Banquet by donating the cost of the food back to the Chamber!!
---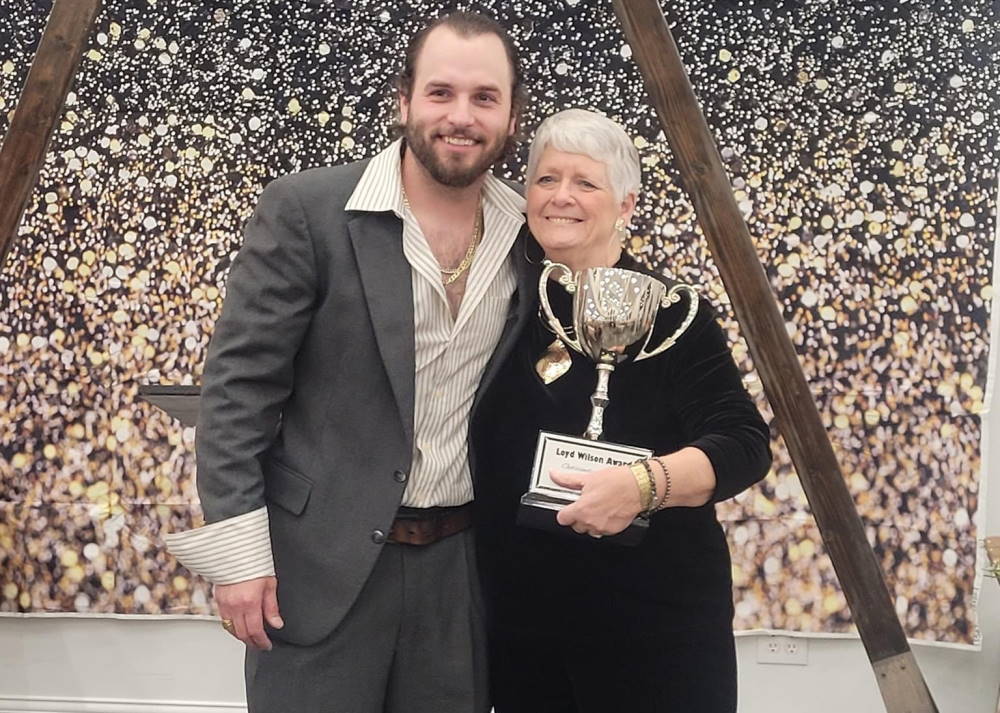 Jane Hanna, a volunteer who pretty much runs the 3Boston Museum, the Chamber of Commerce office and so many other things was awarded the Outstanding Citizen of the Year. Very well deserved indeed. She's a blessing to have in our Community!! Caleb Stephens presenting.
---
Deborah Atkinson was presented the Doyle Corley Humanitarian Award by Kelle Smallwood. This prestigious award will certainly be treasured by Deborah.
---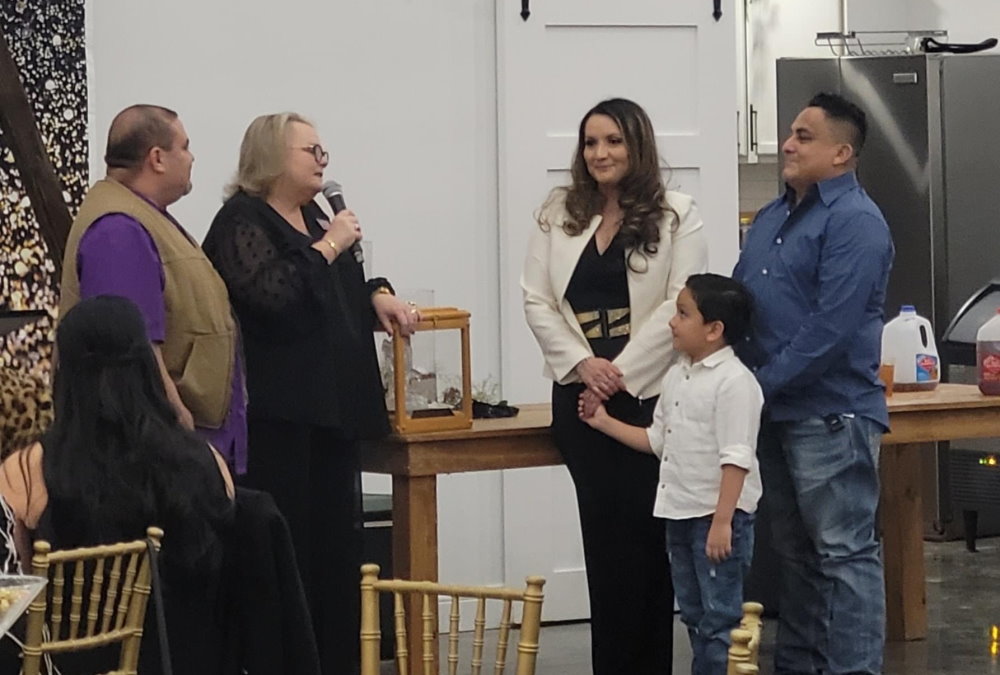 Maria's Tex-Mex Restaurant was awarded the Business of the Year Spotlight Award by Janet Willis. Their son did an outstanding job helping Tim Graham announce the door prize winners!
---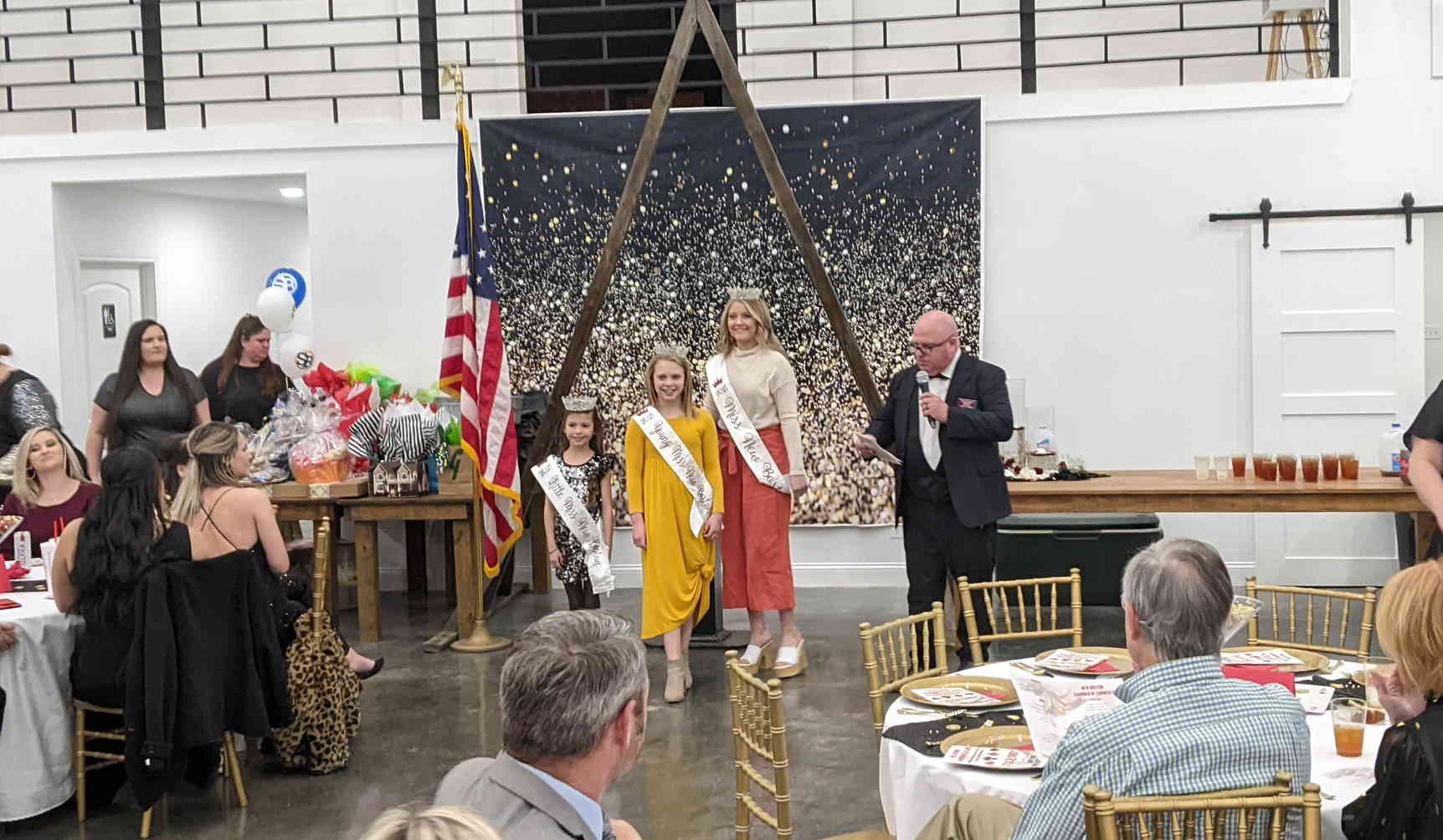 The reigning Miss New Boston's 2021 Beauty Pageant winners opened our Banquet. Sadly, their reign will be over shortly - March 19, when the 2022 contestants are chosen.
---
Chamber Door Prize Winners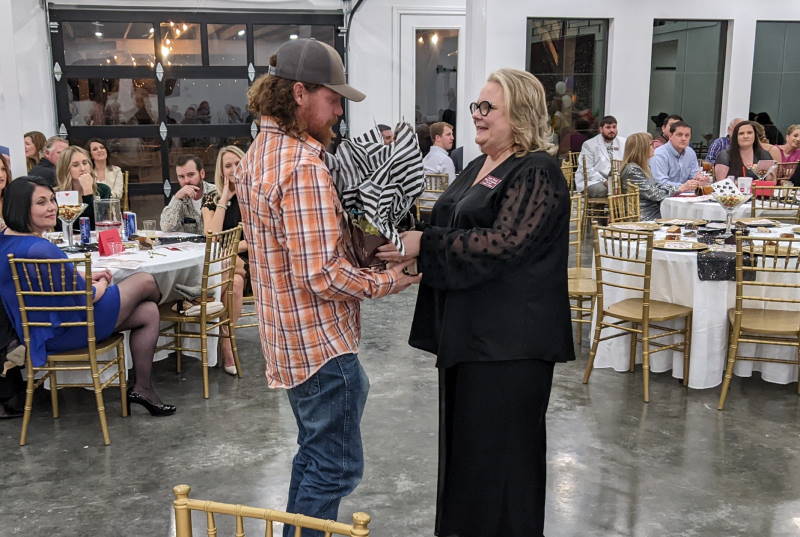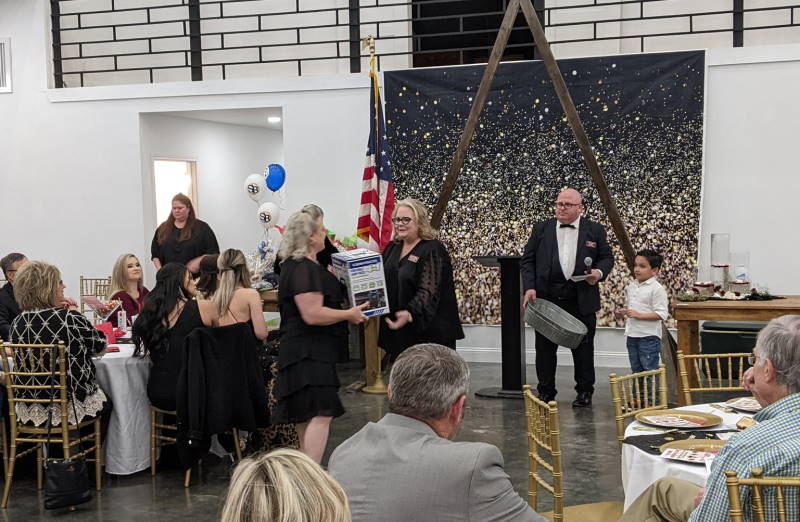 ---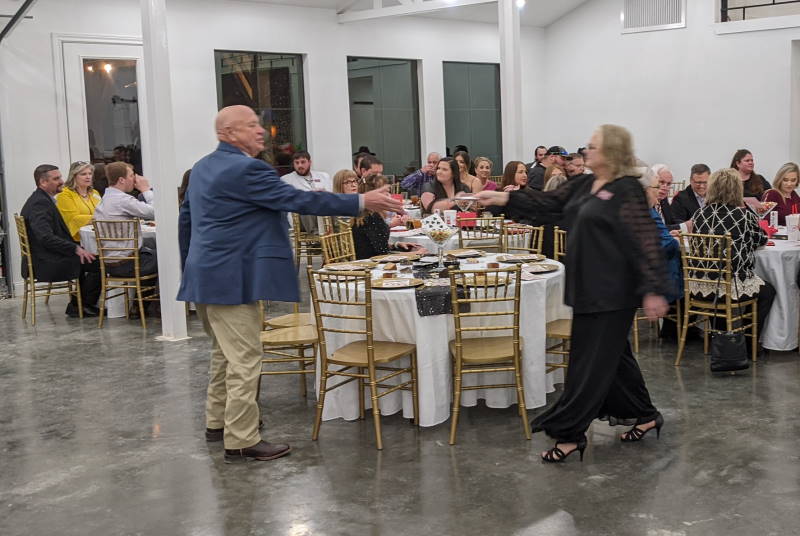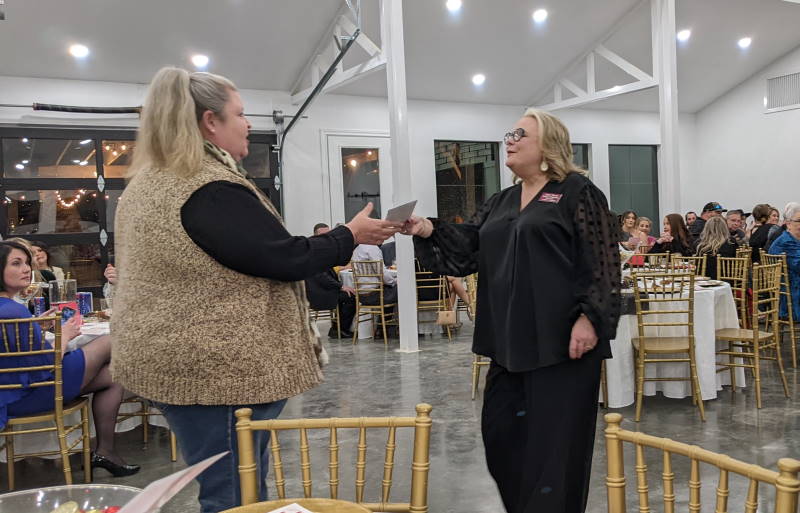 ---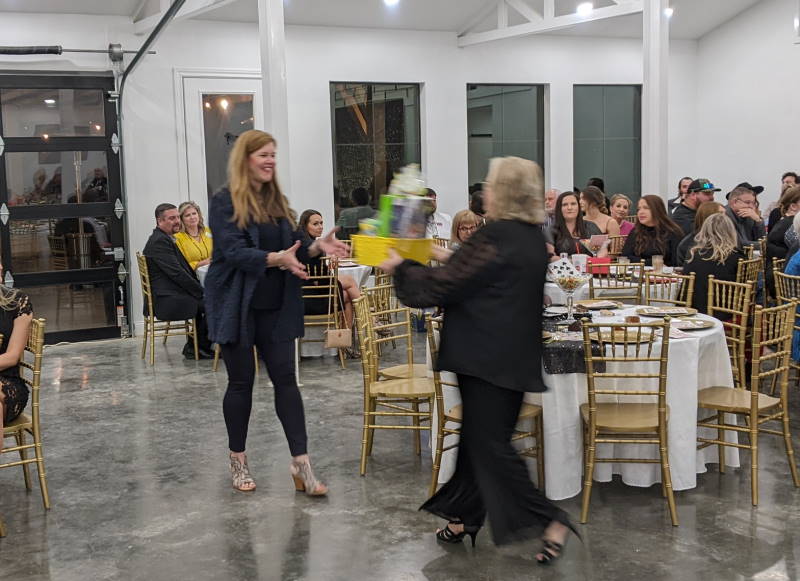 ---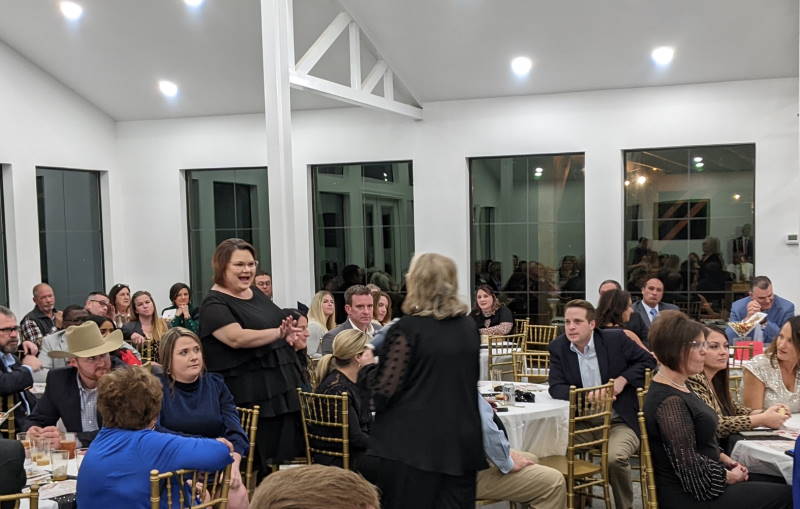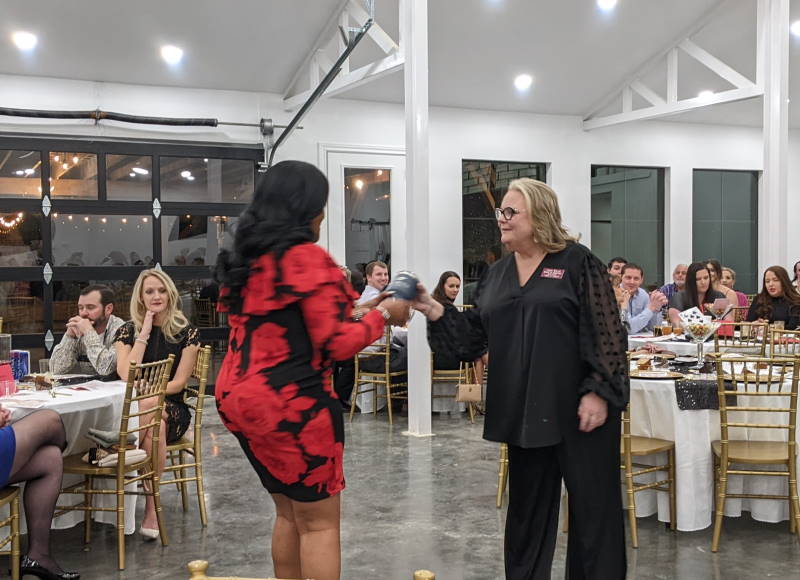 ---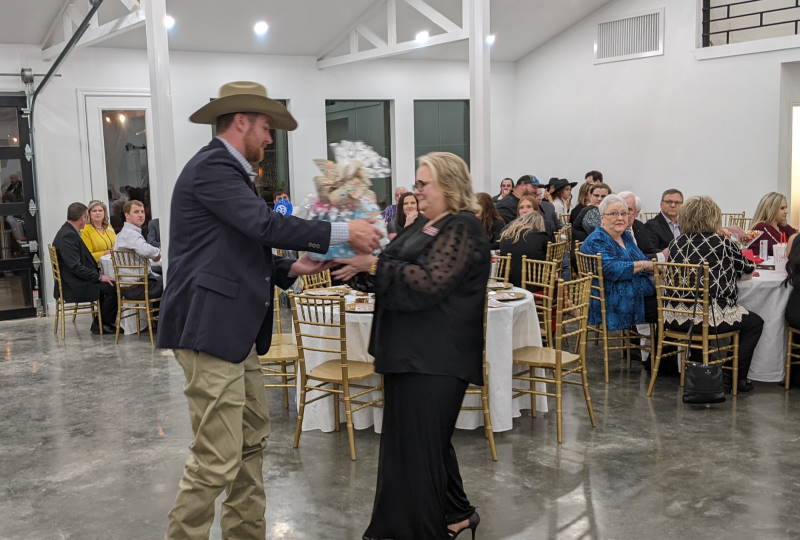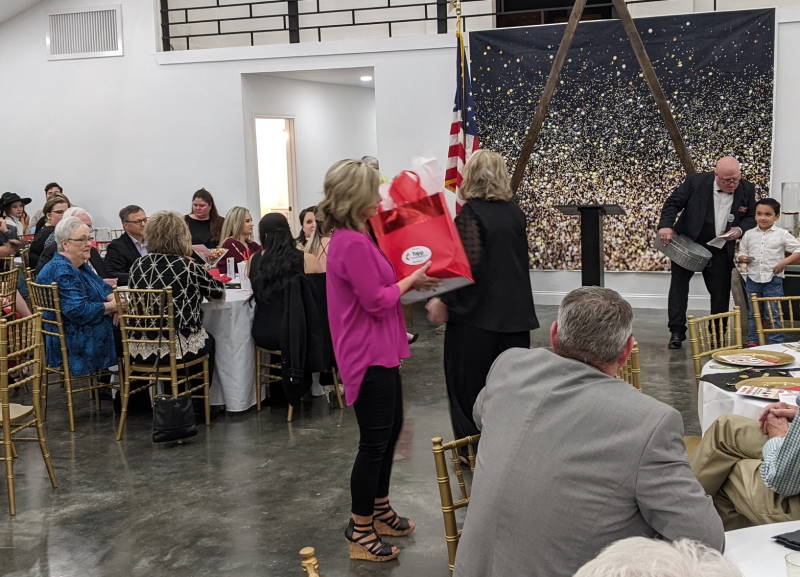 ---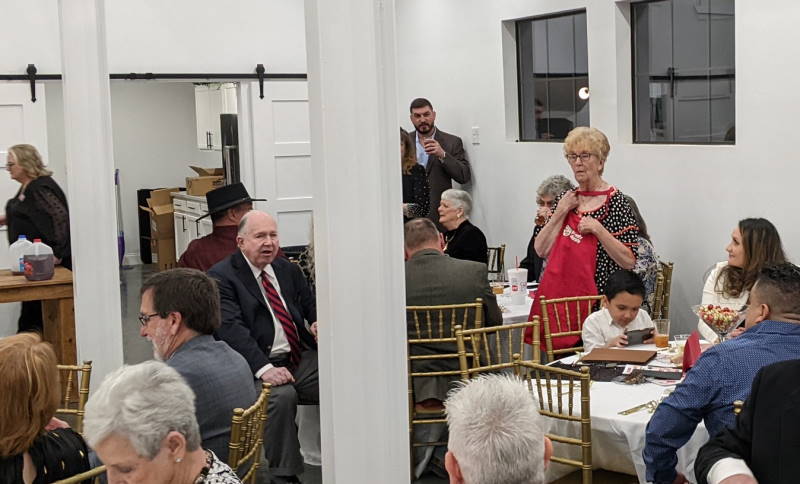 Chamber Board Member, Sue Anderson, arranged and cooked up another outstanding and delicious dinner for our 2022 Chamber Banquet!
---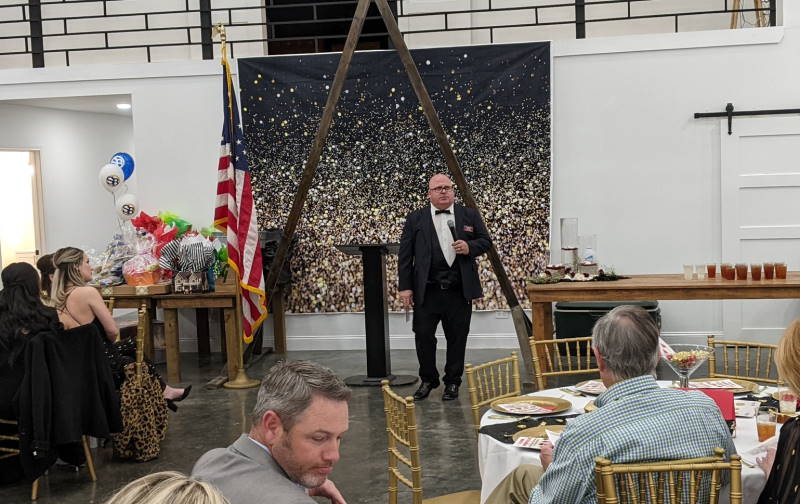 Last, but not least, our very own Chamber President - Tim Graham - delivering remarks about our businesses and community growing together!